Newbridge Wireless specializes in maintaining the reliability of emergency communication systems with public safety DAS (distributed antenna systems), ensuring that emergency responder radio coverage within buildings is up to code for new and existing structures.
Maintain Emergency
Responder Radio Coverage
A public safety distributed antenna systems is both imperative and now a requirement from The National Fire Protection Association (NFPA) and the International Fire Code (IFC) to maintain coverage of first responders' radio systems. Newbridge Wireless offers emergency responder radio coverage testing to assess your building's signal and develop solutions to improve existing infrastructure or implement a new system to bring your building up to code. If the signal coming into your building is weak, our DAS experts may recommend is a bi-directional amplifier or BDA system. The public BDA can be used to bring in a stronger signal from outside to inside the building to then be evenly distributed throughout the structure via a distributed antenna system. Having this signal is what will ensure superior first responder radio coverage. Reach out to our team today for an evaluation of your building's wireless coverage and connectivity.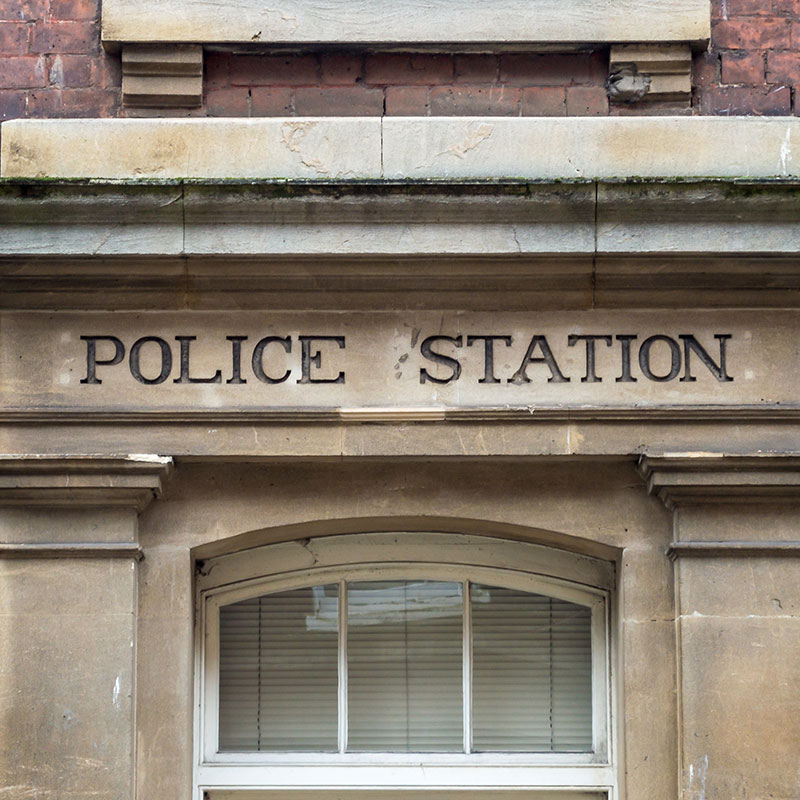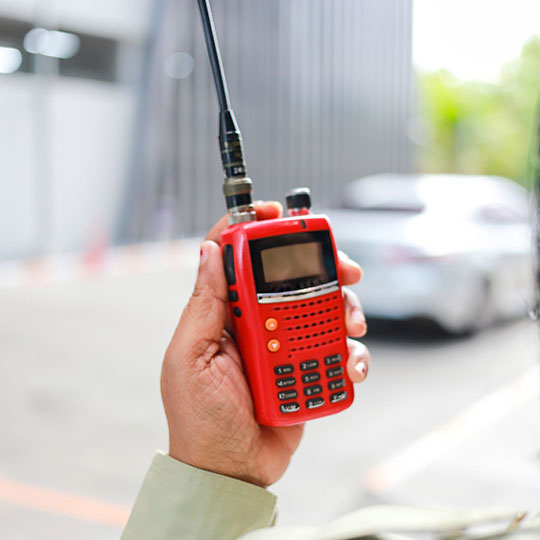 The Importance of
Public Safety DAS
Imagine you are a building owner and an emergency crisis situation breaks out, such as a devastating fire. You call 911 and are relying on the brave emergency responders to save your tenants' lives and the building. Once inside the building, firefighters rely on their radio systems to communicate with one another in addition to the first responders outside the building. In an emergency situation clear and effective communication is key. They are working together against the clock to save lives while putting the fire out, and hopefully escaping unscathed themselves.
But what if their communication breaks down? They are deep inside the burning building and they don't get radio coverage? What if there is an injury and the first responders need back up—but their radios are ineffective to contact anyone for help? Someone will have to leave to go find help, wasting crucial time to be able to get out of the building safely. When the proper wireless emergency communication systems are not in place, the results can be fatal.
How Newbridge Wireless
Improves Emergency Communication
How do we ensure that our first responders never lose radio signal coverage in buildings? The installation of an emergency communication system. A public safety DAS can boost first responders' radio system signals and enable them to maintain proper contact with one another in a crisis situation. Our radio communication solutions allow emergency responders to effectively do their jobs, ensuring much higher rates of success. The team of DAS experts at Newbridge Wireless can evaluate your building's wireless connection and connectivity capabilities while providing industry-leading solutions to improve your excising infrastructures.

Boost Radio System Signals

Maintain Communication During a Crisis

Ensure communication inside of buildings

More efficient response time

Prevent communication mistakes
When Do You Need A
Public Safety DAS?
There are a variety of emergencies can occur that would need first responder response with high performing radio coverage in buildings. Crisis situations include but are not limited to fires, medical emergencies, security threats, or natural disasters. These are all crucial potential life or death situations where it's imperative you supply first responders with as much help as you can provide for them to be able to succeed. 
New building construction, in particular, can make for poor signals in first responders' radio systems, which can prevent them from reliably communicating with other emergency personnel inside or outside of the building. Areas such as elevators, garages, basements, and stairwells have even higher possibilities of being vulnerable spots and can be detrimental in providing a strong signal strength. A public safety DAS can absolutely make all the difference in these life-threatening scenarios and can enable a positive outcome. There are a variety of ways to go about the installation of a distributed antenna system for your building. Effectively you can plan the installation in tandem with the building design and construction to ensure the proper coverage ahead of time. But deployment after building construction is just as effective since you will then have a better understanding of the needed coverage and will be able to see where radio coverage signals are weaker. Newbridge Wireless offers industry-leading DAS services and solutions specializing in all the necessary steps for effective signal testing followed by proper installation and maintenance of your public safety DAS. When it comes to maintaining first responder radio communication systems, we are here to help.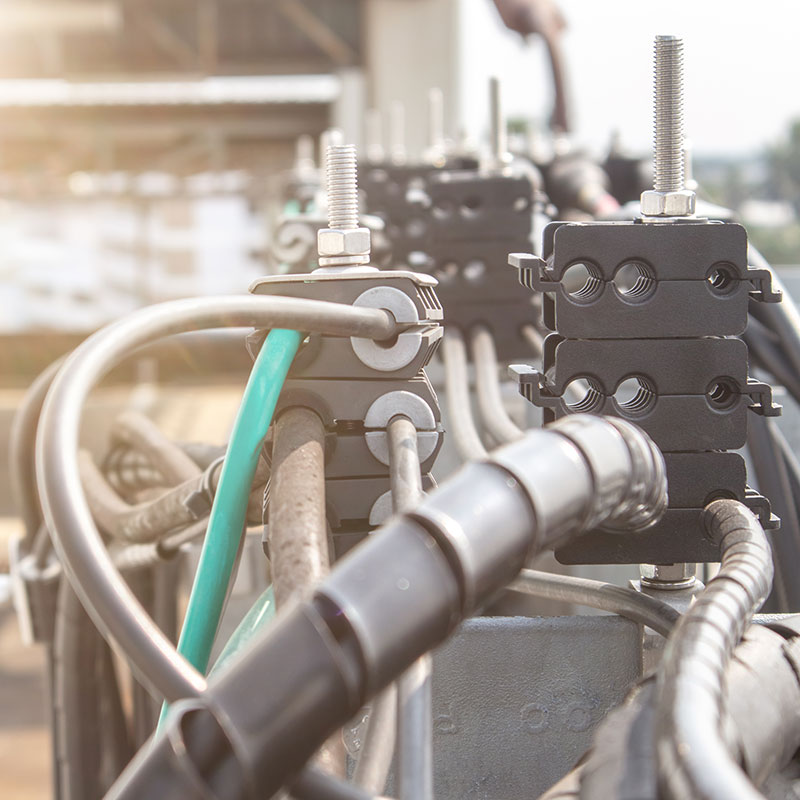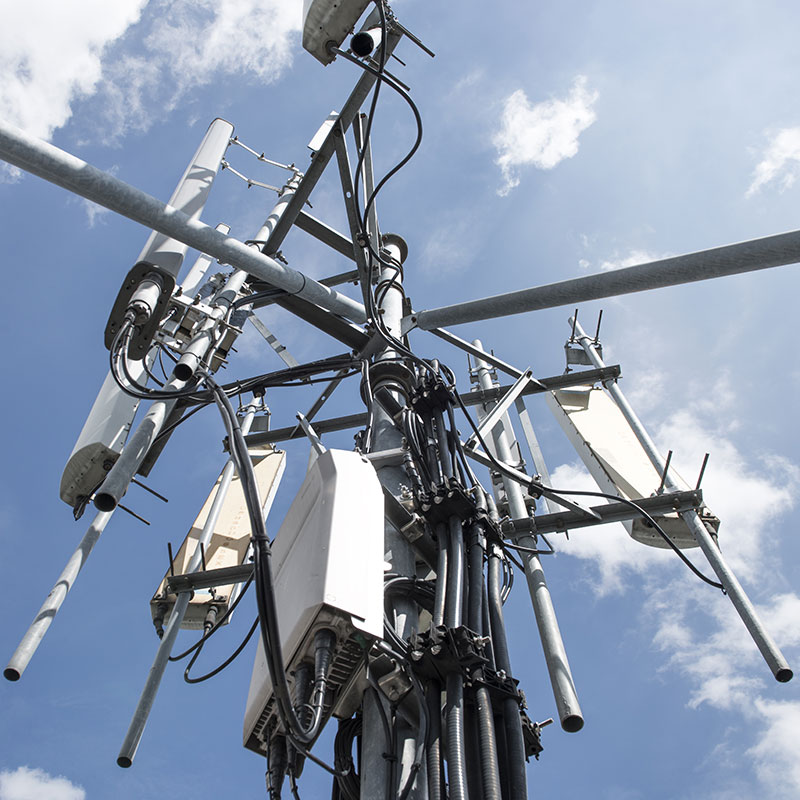 Public Safety
DAS Requirements
The tragic event of 9/11 unfortunately showed us what can happen when emergency responder's in-building radio system coverage is not sufficient, proving unsuccessful communication in a dire situation. The heroic firefighters were trapped in the towers without any way to communicate with their team members their locations or that they needed help. Since that tragic event Public Safety DAS requirements and regulations have been adopted on the local, state and national level to ensure that first responder radio coverage, including law enforcement, fire, EMS and government employees – have dependable radio coverage in the event of an emergency.
The National Fire Protection Association (NFPA) and the International Fire Code (IFC) have new mandates requiring 700MHz and 800MHz radio coverage for modes of emergency communication in all buildings. The level of in-building coverage for first responders isn't a convince anymore it is a requirement. Local jurisdictions have varied requirements for coverage, but Newbridge Wireless provides a full range of services to ensure our customers are compliant with jurisdictional Public Safety Radio codes and ordinances. We specialize in NFPA and IFC compliant solutions and we hold a GSA schedule 70 contract.
Newbridge Wireless offers the following turnkey services:
Newbridge Wireless is a leader in providing Public Safety DAS radio communication solutions. Ensure the most effective systems for your building today. We work with all sizes and types of properties, both small and large buildings, multi-building campuses, in both rural and metropolitan areas. Our in building public safety radio enhancement systems can stand alone or be integrated into a DAS (Distributed Antenna System) which serves the dual purpose of enhancing cellular connectivity and coverage. Contact our team today to learn about our other wireless solutions including our small cell solutions, carrier solutions and wireless infrastructure solutions.
Get Started With
Newbridge Wireless
Call Newbridge Wireless today to learn more. We'd be happy to answer any of the questions you may have about our services. Whether it's as your DAS installation company, or providing wireless design services or in-building cellular enhancement, Newbridge Wireless is here for all your wireless connectivity solutions, including our public safety services. Reach out to us today!