As a provider of comprehensive wireless infrastructure solutions, we design, build, operate, and maintain wireless networks to deliver optimal connectivity in the most demanding and challenging of environments. And our Wireless-as-a-Service offering allows property owners and business owners to get the coverage they need with minimal upfront investment.
Get the Best Wireless Services for Your Business with Minimal Upfront Cost
Newbridge Wireless offers Wireless-as-a-Service (WaaS) when other options do not work for a particular building. With WaaS, we take on all technical and financial challenges that come with the deployment of a cellular and emergency responder radio system. As a fully managed service offering, WaaS allows you to focus your resources on your organizational goals, while leaving the deployment and management of the complex radio systems to the experts.
Some key benefits of WaaS model include:
System infrastructure funded, deployed, and professionally managed by Newbridge Wireless
Minimum to zero upfront capital requirements for property owners
Pay as you go with flexible monthly fee plans
Always stay on the latest technical innovation and standards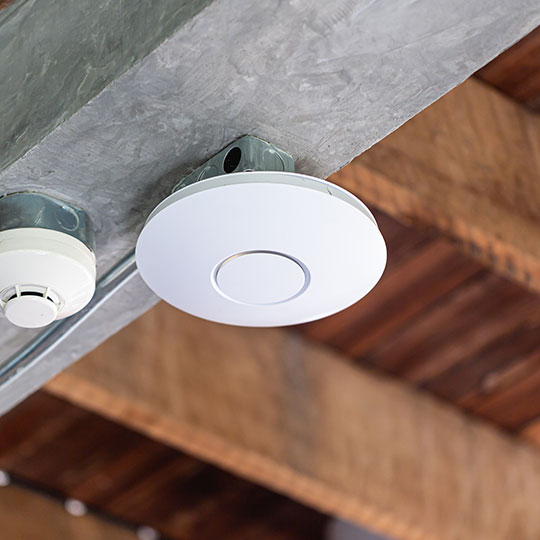 What Are the Benefits of WaaS?
Having the right wireless infrastructure can provide powerful in-building wireless coverage for varying structures and landscapes. Being able to connect to the internet from a smart device in any part of a building is game changing. Buildings old and new can benefit from WaaS. Increasing a network's capacity can help your network handle high amounts of traffic while maintaining a sufficient speed and reliable connection. Dependable WiFi wireless networks are imperative in the new technology age in which everyone is streaming, downloading, and sharing. Keep up with demand and improve your network. Contact Newbridge Wireless to learn more about Wireless-as-a-Service.

Increased
Cellular Coverage


Improved
Wireless Connection

Broadband Mobile
Cellular Connection

Get Started With
Newbridge Wireless
Call Newbridge Wireless today to learn more. We'd be happy to answer any of the questions you may have about our services. Whether it's as your DAS installation company, or providing wireless design services or in-building cellular enhancement, Newbridge Wireless is here for all your wireless connectivity solutions, including our public safety services, Newbridge Wireless is here for all your wireless connectivity solutions. Reach out to us today!